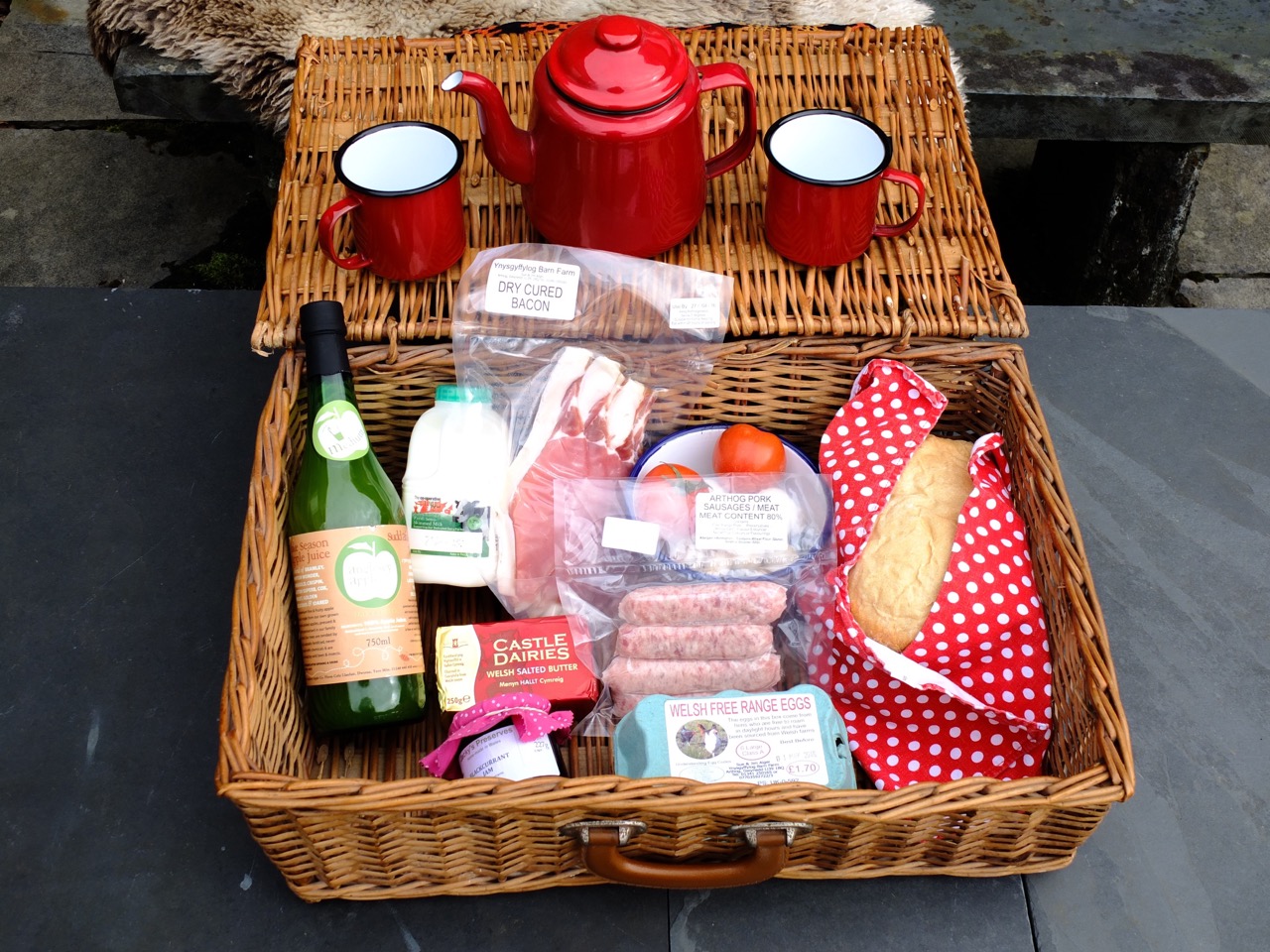 BREAKFAST HAMPER
Why not get your holiday off to a relaxing start with a leisurely big breakfast of tasty local produce? John bakes delicious bread, there's free range eggs, bacon and sausages from the farm in the village – all delivered to your cottage or yurt.
Local pork sausages (x4)
Half a dozen slices of local free range bacon
Half a dozen free range eggs
Homemade bread
Pot of locally made jam
Welsh Butter
½ litre milk
750ml Bottle of Pant Du Snowdonia apple juice
Mushrooms and tomatoes
Meat is supplied whenever possible by Ynysgyfflog Barn Farm where you can see the happy pigs and chickens snuffling and scratching around freely. Food miles – maybe two.
A vegetarian alternative with veggie sausages and a tin of Baked Beans is also available. We can also offer a vegan friendly hamper with a little notice containing: vegan patties, Soya milk, local jam, dairy free bread, mushrooms, tomatoes, Baked Beans, Snowdonia Apple juice
Price: £32.00 (excludes willow hamper)
To book your hamper please give us a week's notice if possible as Sue makes the sausages on a Tuesday! Call on 01341 250482 email: hello@graigwen.co.uk