Graig Wen won the Go North Wales Best Glamping, Camping and Caravan Site in 2021 for the second time.
We  are also proud to have featured in The Guardian's 10 Best Glamp sites, and 10 of the Best Cycle-friendly Stays The Sunday Times Great British Breaks, The Times' Coolest Places to Camp, The Telegraph's Ten UK Camp Sites with Incredible Mountain Views, Cool Camping's collections including in 2021 "50 British Camp Sites on the Wilder Side", The Independent's 10 Best Luxury Coast Camp sites, The i's 15 Top Coastal Campsites, Country Living, Prima and Trail magazine. We have won a Green Snowdonia Most Sustainable camp site award.
The Guardian
"Graig Wen – white rock in English, referring to the quartz that veins the local granite – promotes itself as "the perfect rural retreat for walkers, birdwatchers, mountain bikers, artists, photographers, and star-gazers". That's a big claim, that "perfect", but it's not inaccurate; this part of southern Eryri (the Welsh name for Snowdonia, meaning "place of eagles") might only hint at the massive crags and great gulping gulfs that can be found a wee bit further to the north, but it can be a spectacular part of the country nevertheless, and Graig Wen, a campsite and B&B, is built on a valley wall overlooking the huge scoop of the Mawddach estuary far below, a place of rainbows and woodpeckers, crystalline air and swarms of house martins, giant skies and lung-punching dawns. It feels free and easy and relaxing and wild and exciting. But if the "wild" bit puts you off, you can upgrade from the campsite to a yurt, or even opt for the B&B or one of the cottages" See the full Guardian article here.
Cool Camping's Ten Best Welsh Camp Sites in Wales Online
"Graig Wen has some of the most enviable views in Snowdonia. Overlooking the Mawddach Estuary, the sunsets from this award-winning site are unparalleled. The pitches offer something for everyone: two yurts, a boutique-style B&B, plus space for 12 tourers or tents. Our pick though is the 'caban' – an innovative, locally developed timber and glass structure." Read full article here
The Guardian Travel, September 2021 recommended Graig Wen in "Go South of Snowdon for Peaceful Walks Without the Crowds".
The I Paper, May 2022, Guide to  UK Glamping "Cosy yurts, a couple of quarry wagons and a romantic shepherd's hut are all on offer, equipped with wood-burning stoves, kitchenettes and double beds – and their location in the shadow of Cader Idris is perfect for observing some of Britain's darkest skies."
The Telegraph, 2021 "The best pet friendly UK hotels and camp sites" "John and Sarah and their two dogs …. run this idyllic, pet friendly campsite with cottages in Snowdonia"
Listen to Sarah interviewed in April 2022 on this prestigious podcast by a glamping guru for Inspired Camping
The Sunday Times 2018 Great British Breaks recommended as place to stay for "The gateway to an all- action weekend in Snowdonia…"
The Telegraph 2018 10 UK Campsites with Incredible Mountain Views
"You needn't climb trees to get a view at Graig Wen, though many children choose to. Where the flat, natural terraces drop away, the Mawddach Estuary below and miles of Snowdonia mountains greet your gaze, offering some of the finest scenery in the country."
Cool Places 2019

"Is there anywhere that has such a wide range of high-quality holiday accommodation at Graig Wen, and also makes such a good base for exploring Snowdonia? We doubt it."
Country Living Magazine 2016
"Stylish accommodation on offer at Graig Wen includes The Slate Shed B & B, which has stunning views of Snowdonia's Mawddach Estuary and the majestic mountains, plus yurts, tents and holiday cottages – Sarah and John have embraced many new skills to ensure the business has been a success." Read full article here
25 Ways to do Wales in Style, The Observer
"Graig Wen has breathtaking views of the Mawddach Estuary. Enjoy a big Welsh home-cooked breakfast in the B & B as the tide ebbs and flows, or take in the sunset with a glass of Snowdonia Ale on the terrace. There are also fully furnished yurts set in 45 acres of unspoilt woods and meadows. The B & B itself has been refurbished with an offbeat blend of contemporary and traditional materials"
The Sunday Times Travel Magazine
Recommended in a round up of the best places to stay in "Snowdonia Rain or Shine" (October 2013)
The Observer
"A former slate-cutting mill, Graig Wen, offers top-notch B & B, cottages and a campsite with yurts close to the Mawddach Estuary"

Coast Magazine
"Coast loves Graig Wen for its estuary views, friendly personal service and great range of places to stay including yurts and holiday cottages"
The Green Traveller
"Graig Wen, a close-to-nature collection of slate-roofed cottages, secluded yurts and camping, plus a smart, five-bed B&B. We're staying in the new eco-cabin, a sustainable-built, dismountable structure with a blanket-warmed double futon, a camping stove and a wood-burning fire to ward off bedtime chills." Read full article here.
Mums Do Travel Blog
"I loved our weekend at Graig Wen and would definitely recommend it as a beautiful, relaxing and homely place to stay. Children over 10 years old are welcome at the B&B but the self-catering and camping accommodation is open to all ages." Read full article here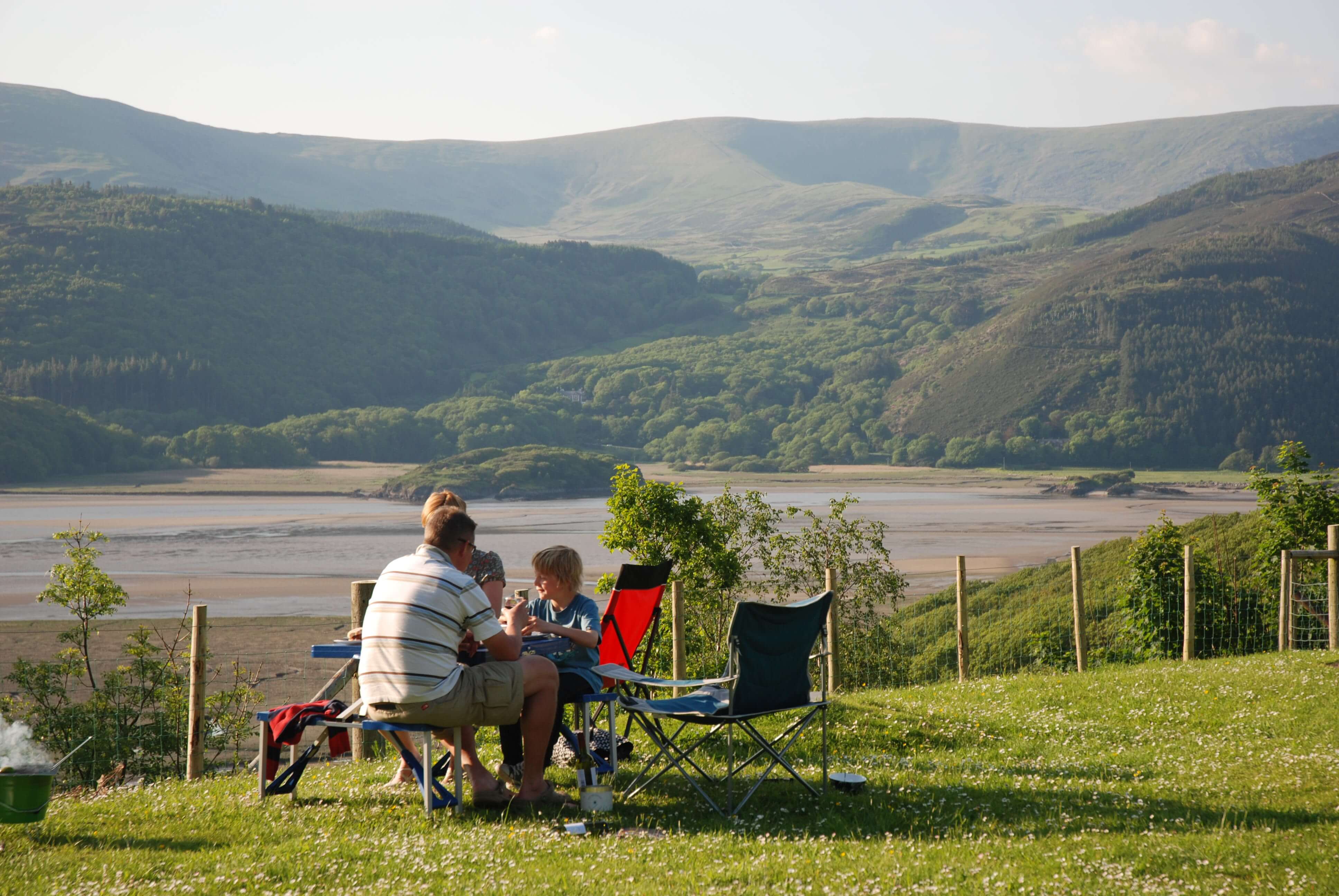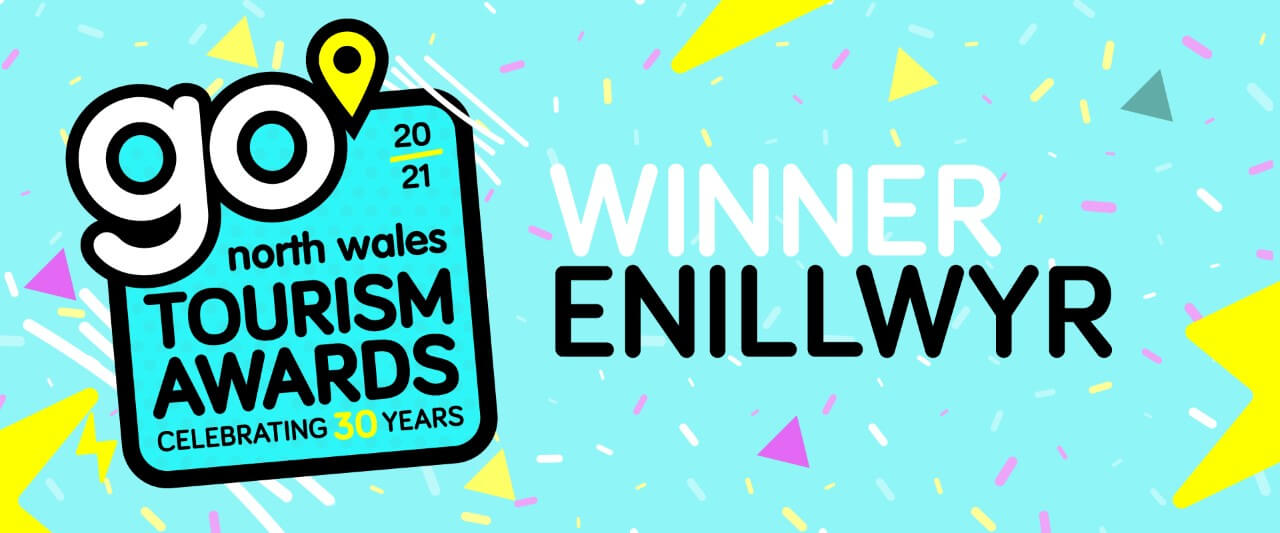 What an amazing 10 days. Just the peace and quiet we needed. Breathtaking views, stunning scenery. The sun shone for us everyday. Our hosts were so kind and caring and had everything covered. Nothing was ever too much. So dog friendly. Love this place simply the best. We will be back for sure.