Our Story
John and Sarah packed up their lives in Brighton in 2006 and left town with their dogs in an old motorhome. We discovered Graig Wen after a year on the open road –  we had found the wild escape of our dreams.
It's a long way from where we met on Brighton beach through our shared passion for music and the great outdoors. We saved up for a camper van, little knowing when we picked up "Heidi", a battered VW, that it would lead us to such adventures. After a long, hot summer travelling around Europe, we returned to Brighton to hatch an escape plan.  John had a background working with conservation volunteers but his love of photography had led him to working in a camera shop. Sarah had been running her arts marketing agency for over 10 years. It was time for a change. Maybe we could run a camp site and Snowdonia accommodation?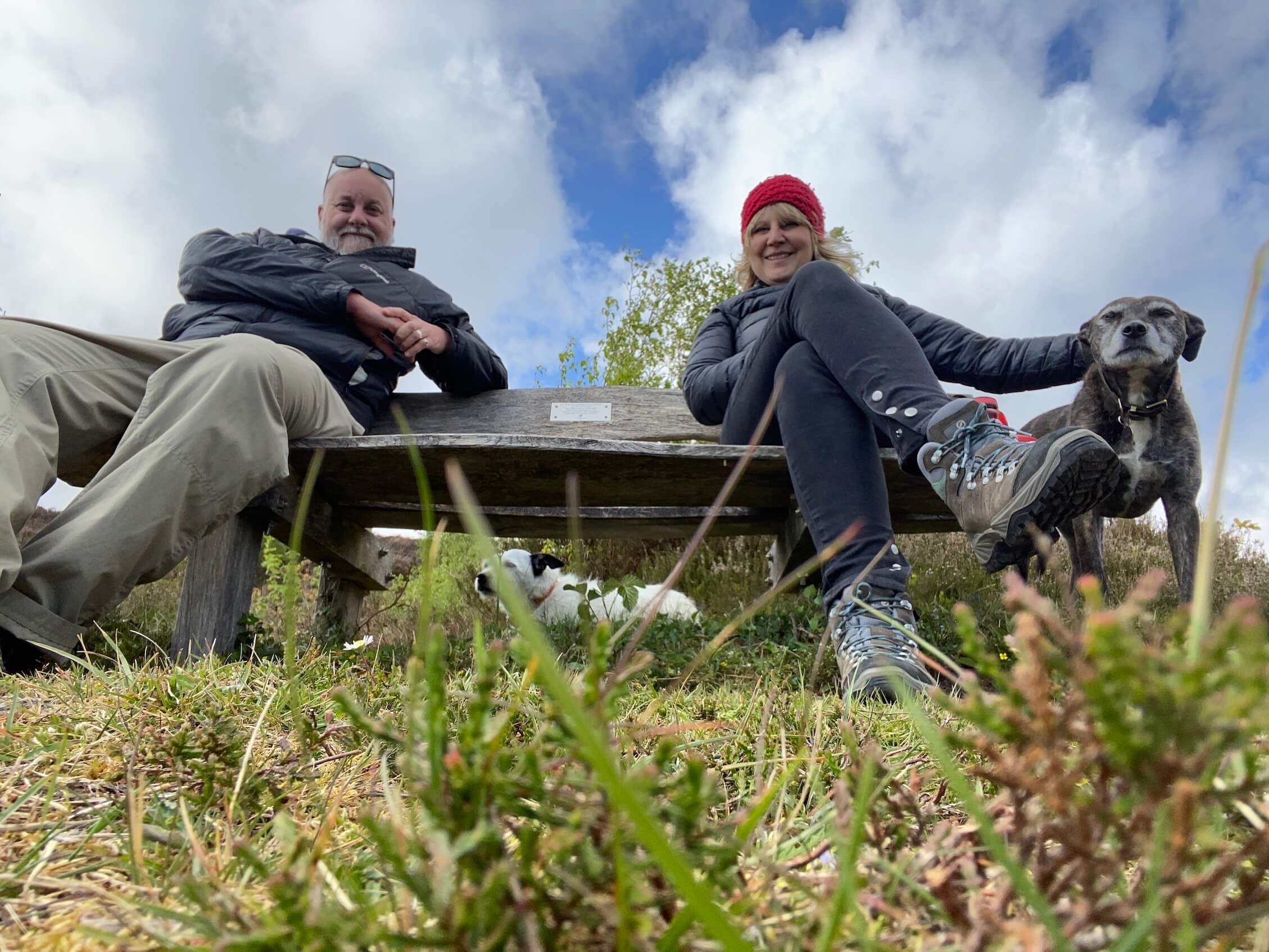 Swapping Sussex for Snowdonia
People tell us they dream of escaping to the country – we were the crazy fools who sold our house and did it! After several years of careful business planning and boring friends with our ideas, we swapped the Sussex Downs for the Snowdonia mountains and our own Snowdonia holiday cottage adventure and have never looked back.
It hasn't always been an easy ride. But we're proud of what we have achieved on a shoestring with the help of friends, family, creative partnerships and the local community who welcomed us.
Wild and Special
Graig Wen was always a precious place.  We took over in 2007 from the Ameson family who had worked incredibly hard to convert the old slate cutting shed into a B & B and cottages. We started by adding hardstandings and hook ups to a small area of the camp sites in Snowdonia and gave the Snowdonia accommodation B & B a makeover with modern en suites.
Back then, Wales yurt glamping wasn't really a word but we knew we had found the perfect spot for our yurts.  Two yurts were hand built from our own ash trees. John learnt about building compost toilets at the Centre for Alternative Technology. We planted an orchard of native Welsh apples trees. Recently we have designed and built the shepherd's hut and two quarry wagons with the help of skilled local craftsmen.
In 2021, having run the B & B for 14 years (we reckon we served up around 25,000 breakfasts!), we decided to hang up the oven gloves and expand the self-catering side of our business instead.
We are proud to keep enhancing the site and stick to our vision of keeping Graig Wen wild and special.
Sharing our Home
We are walkers and cyclists ourselves and our love of the mountains has taken us to teahouses in the Himalayas and hostels in the Alps. When we get some down time we love to explore new places. Sarah is an Ambassador for Snowdonia National Park and has so far achieved her bronze and silver awards. She insists on at least a few nights under canvas each year, even it's only around the coast! Our dogs Bryn and Grace love the local beach walks and wanders around our woods – Mr Jenkins our super sociable cat often comes to, much to the surprise of campers! Sarah and Bryn are keen members of our local dog agility club – you might spot their beautiful rosettes in reception. John still loves his cooking, is developing his interest in organic gardening and enjoys running and yoga. We are both regulars at our wonderful local cinema, The Magic Lantern.
We feel incredibly privileged to call Snowdonia home. It's our pleasure to share it with others.