TEMPORARY CLOSURE DUE TO CORONAVIRUS RESTRICTIONS
The Slate Shed B & B is preparing to re-open for guests in early September. Booking is now open.
We will re-open with new measures in place in terms of additional hygiene and social distancing. You can read more about our plans for safe holidays in Snowdonia and flexible booking here.
As a small family business reliant wholly on tourism, we are incredibly appreciative of the courtesy and support being shown by those of you with whom we've been in touch regarding postponing your booking. We're doing our best to respond to emails as fast as we can.
For existing bookings:
Please read the most up to date information by clicking below on Important Coronavirus update on Opening and Terms for Graig Wen and The Slate Shed B & B . Please make sure you refresh this page to make sure you have the most up to date version.
Important Coronavirus update on opening and Terms for Graig Wen and The Slate Shed B & B
Updated 29 June 2020
Following Westminster government Stay at Home restrictions and the Welsh Assembly Government closure of holiday accommodation to limit the impact of Coronavirus, this is what is happening at Graig Wen.
We will review dates below on a regular basis and according to Government guidance. We will publish updates here on our web site and Graig Wen's Facebook page.
We will be contacting all existing bookings by email but please bear with us.  PLEASE EMAIL RATHER THAN PHONING with your queries – we have lots of people to respond to and we need to make sure we can update records accurately: hello@graigwen.co.uk
We realise this is an anxious time for everyone and you have no idea how much we appreciate the support, courtesy and goodwill shown to us by everyone so far. As a small family business, our only income is from visitors and we have had no bookings for 2 months including peak dates in our calendar. We are working hard right now to make sure Graig Wen is safe and beautiful for you to visit later.  We hope you can understand why we are keen to encourage for you to postpone your stay rather than cancel. We think you'll love it when you get to this special place – it's wonderful to feel how many of you treasure your holidays here.
Guidance from the Welsh Assembly Government
In Wales all holiday accommodation businesses (apart from where limited exceptions apply) are required to remain closed until further notice. Restrictions are due to be relaxed on 13 July for "self contained accommodation with no shared facilities" .This restriction is subject to a review every 21 days, with the next review due by 10th July 2020 (although Welsh Government can make amendments to the Regulations if they see a need to within these periods).
Business owners are able to accept bookings or reschedule bookings that fall outside this restricted period, but there is a risk the restrictions will remain in place once the rescheduled date comes round and therefore any bookings will be at Business owners and consumers risk. Rescheduled and new bookings fall under our new flexible Coronavirus Booking Policy.
How Graig Wen is responding to this:
We are CLOSED for existing bookings or any arrivals until further notice. This date will be reviewed according to the Welsh Assembly Government guidance above.
Existing bookings up to and including 12th July 2020
Your payment will not be lost due to the impact of Coronavirus. Every payment will be honoured and kept live on your account to be used either later this year or extended into 2021. We just ask that you confirm your plans with us by the end of 2020.
Here are your options:
Either:
Change holiday dates for the same accommodation, subject to availability, to later this year or 2021
Or
2. Ask for a credit note to be added to your account for monies paid for a booking of the same accommodation, subject to availability, later this year or in 2021
Or
3. Cancel – please see our normal Terms and Conditions regarding refunds.  We can provide a letter for you to contact your travel insurers.
Online booking for May 2021 will not open to new bookings until 1st June 2020 and new bookings for June 2021 will not open until 1st July 2020 so you have a priority period to move dates for a similar period as your original booking. Requests to change booking dates will be made on a first come first served basis, subject to availability, but we will give priority to those with existing bookings this year to re-book for the same dates in 2021.  Our normal Terms and Conditions will apply to re-bookings as long as there are no Government restrictions which mean we cannot open.
If you move your booking to similar dates in 2021 we will honour the price for 2020.  Please be aware if you choose to change your booking from off peak to peak dates during 2020 or 2021, there may be a price difference.
For existing bookings from 13th July 2020 
If government restrictions are changed you may still be able to take your holiday.  We will work to Welsh Assembly Government rules and review this.   We will contact existing bookers on a month by month basis as restrictions look set to continue. 
In the meantime we have suspended all requests for balance payments so please do not make any balance payments at present.
New bookings
We are currently taking new online bookings from mid July for cottages and glamping. We are not yet accepting new camping bookings, although we hope to when we are allowed.  The good news is that we have some availability if we can re-open We have a new Coronavirus Booking Policy.
Latest advice from Public Health Wales
Graig Wen Terms and Conditions: https://www.graigwen.co.uk/tc/
The Slate Shed Terms and Conditions: https://slateshed.co.uk/booking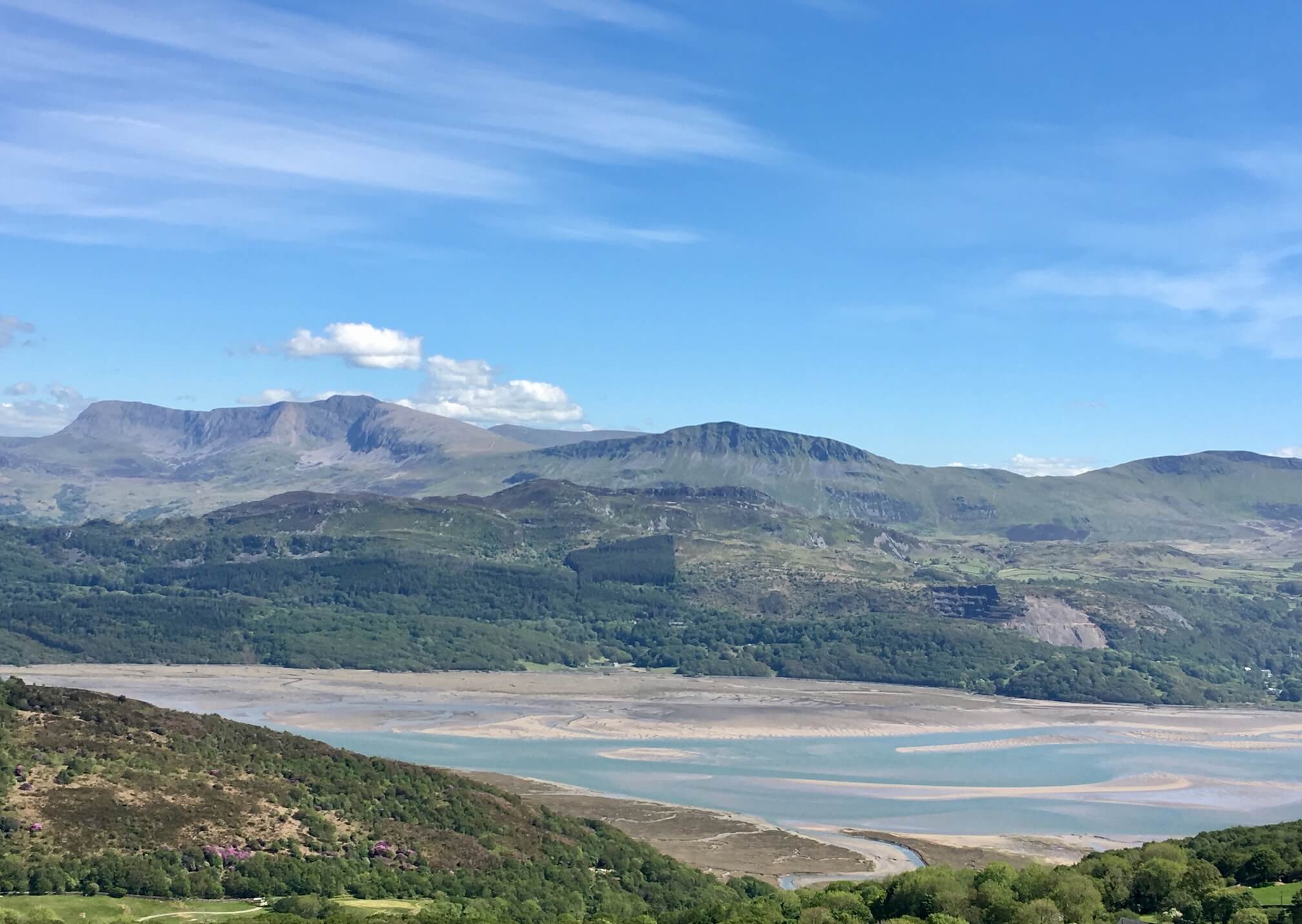 We wrote on 23rd March 2020:
Graig Wen and The Slate Shed is now closed for a while and our few remaining guests have gone home at the request of Gwynedd Council.  The Welsh Assembly Government has asked camp sites, self catering and holiday accommodation to close their doors for a while.   The Westminster Government has issued new guidelines on what constitutes non-essential UK travel: "Essential travel does not include visits to second homes, camp sites, caravan parks or similar, whether for isolation purposes or holidays. People should remain in their primary residence. Not taking these steps puts additional pressure on communities and services that are already at risk."
On 21 March 2020 we wrote:
We and our local community are worried by reports of large numbers of visitors coming to the area. Although we would normally extend a big croeso/welcome to all visitors as the lifeblood of our economy, right now it's putting additional strain on our few and far between local health services and food shops. Our MP has asked the Prime Minister for a total restriction on travel to rural areas and large holiday parks have closed or are closing.
Although the few guests we currently have at our small site are showing great sensitivity to social distancing, hygiene, and have been happy to explore isolated places, this is going to be harder as the Easter holidays approach.  As well as the landscape, holidays at Graig Wen are about sharing time with friends and family, meeting new friends round the camp fire or new den-building playmates in the woods.
Although we are a small site we cannot in conscience be part of the problem. We are all struggling with decisions. We know many of our guests are struggling with the decision to come on holiday when we are being told to stop non essential travel. Many people are self-isolating.
Yesterday, seeing our friends in the local business community close, we feel we must stand together. If we close for a while now we stand the best chance of saving lives, livelihoods and hopefully reopening in the summer – when there will be a heck of a lot of ice creams to eat…
We know many of you will be disappointed but we ask for your understanding and support.
Like many crazy dreamers who jumped ship to set up their own small business, we have put everything we have into Graig Wen over the last 13 years – we've just invested in improving the camp site washblock.  This isn't going to be a holiday for us. But we're resilient and determined crazy dreamers so we will deal with this.
We really, really look forward to welcoming you back for wild Snowdonia escapes as soon as it's safe.
You can find further details below and please bear with us as we contact those of you with existing bookings. 
Sarah and John and the team at Graig Wen