Choose your wild escape!
Take the adventurous route to our most private yurt, Idris, or choose the bell tent in our furthest flung field!
Best for couples and active families with older children.
No vehicle access so you'll be walking 300 – 500 metres between car park and some facilities. Lift service available for check-in/out.
Idris available May  – September
Bell Tent Available mid – July & August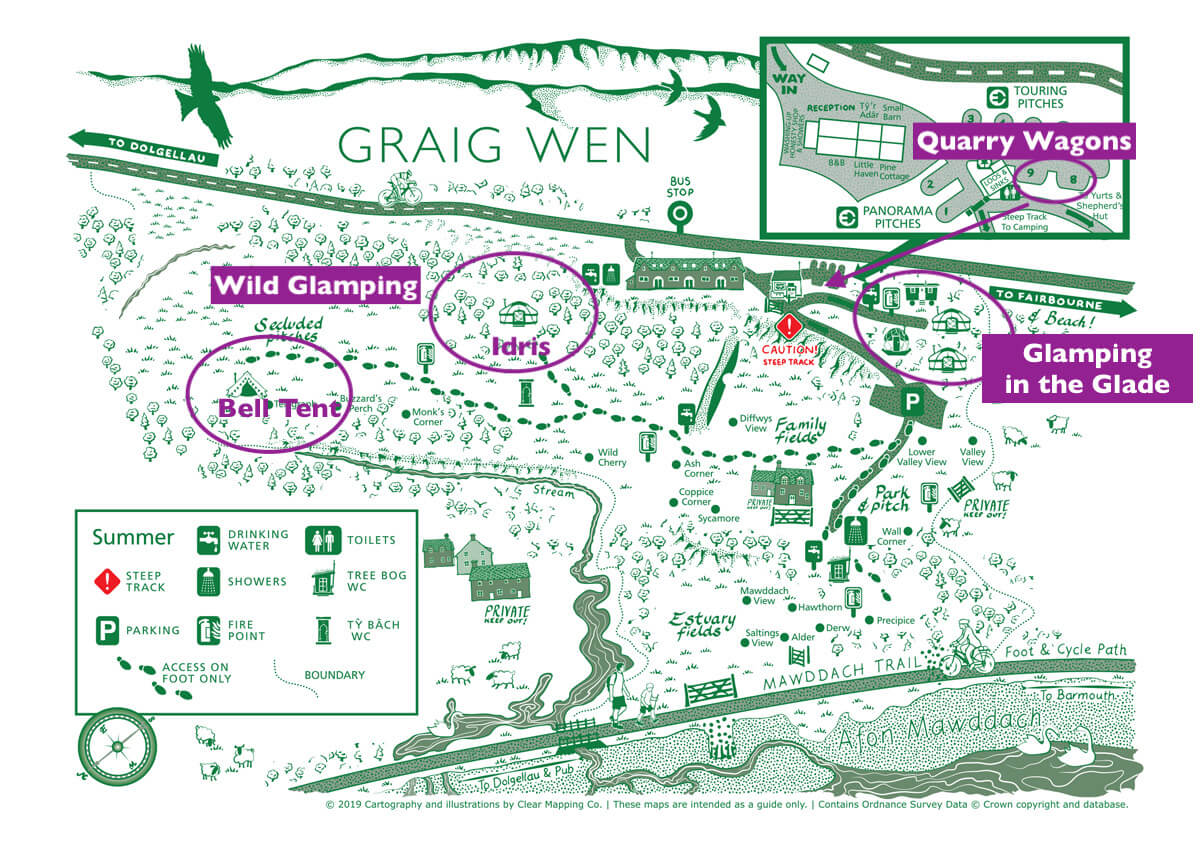 "The summer location of Idris yurt is idyllic, surrounded by woods and trees, there are no other campers in sight or hearing."