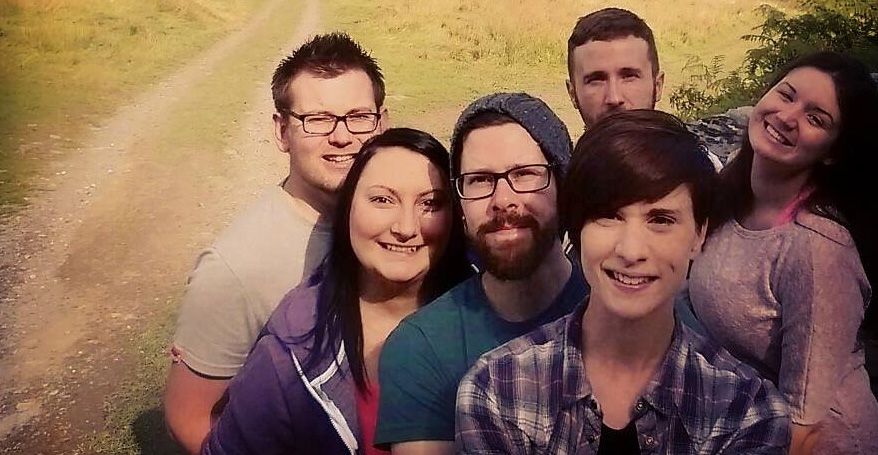 Small groups
Small groups looking for a tranquil base for their adventure activities are welcome by arrangement. We have some areas where two or three tents can be pitched nearish each other and a few people can get together around the camp fire until our 11pm noise curfew.  If some of your group prefer the comfort of glamping, Idris yurt is located in this area on the lower tent fields. The rest of our glamping and self-catering accommodation is a good walk up a steepish track in the same area as the camper van pitches.  We do not have an area where lots of tents can pitch together unless you exclusively hire the site.
Exclusive Hire
Looking for a field for a big weekend camp out just for friends and family?  Our lower tent camping fields offer acres of wild meadow, woods and streams surrounded by incredible mountain scenery.  Campfires are allowed and we have toilet, shower and car parking facilities.
Exclusive hire of the entire lower fields is available outside of school and bank holidays during May, June and September – but you will need to book this well in advance as we usually open online booking for camping on 1st December each year.
One field has breathtaking views across the Mawddach Estuary and can accommodate 6 tents. Up to 11 more tents can be pitched in other areas of the site, giving everyone plenty of space and seclusion from the rest of the group if they want it.  Great for light sleepers, snorers or those with children who wake up early! Most areas of the fields are kept car-free but vehicle access is possible when required.
There's two taps, two very clean compost loos and 2 hot showers on the fields. More showers and 4 other conventional loos are 5 – 10 minutes walk up the steep hill on our upper touring camp site. If you hire exclusive use of the lower fields, in addition you also need to hire Idris, the pop-up yurt which is sited down here and sleeps 4 people.
There's room on the upper touring site for up to 6 camper vans/ caravans / trailer tents, but this area is not included in the hire fee. We also have yurts, a shepherd's hut, quarry wagons and self-catering options for those who don't want to camp. We sell firewood and local charcoal.  We can put you in touch with other suppliers of things like local ale, mobile wood fired pizza or function tents.
If you exclusively hire all the accommodation at Graig Wen  it is possible to have live music until later but otherwise we ask you respect your fellow guests in other areas of the site and leave the owls and oystercatchers to make the nighttime noises after 11pm. There is no electricity source on the lower fields. There are plenty of opportunities for den-building, stream-paddling and, with direct access to the Mawddach Trail, family cycling.
Hire fee for exclusive use of lower fields – please contact us for costs.
Only available outside of school and bank holidays during May, June and September
12 noon Friday until 2pm Sunday Maximum 15 tents and cars
Booking T & C
30% deposit payable to reserve dates.  Balance payable 30 days prior to booking date. One group member must be responsible for making the payments which can be made by credit/debit card. Our usual camping T & C apply. Contact us to discuss how we can make this a great weekend for your group